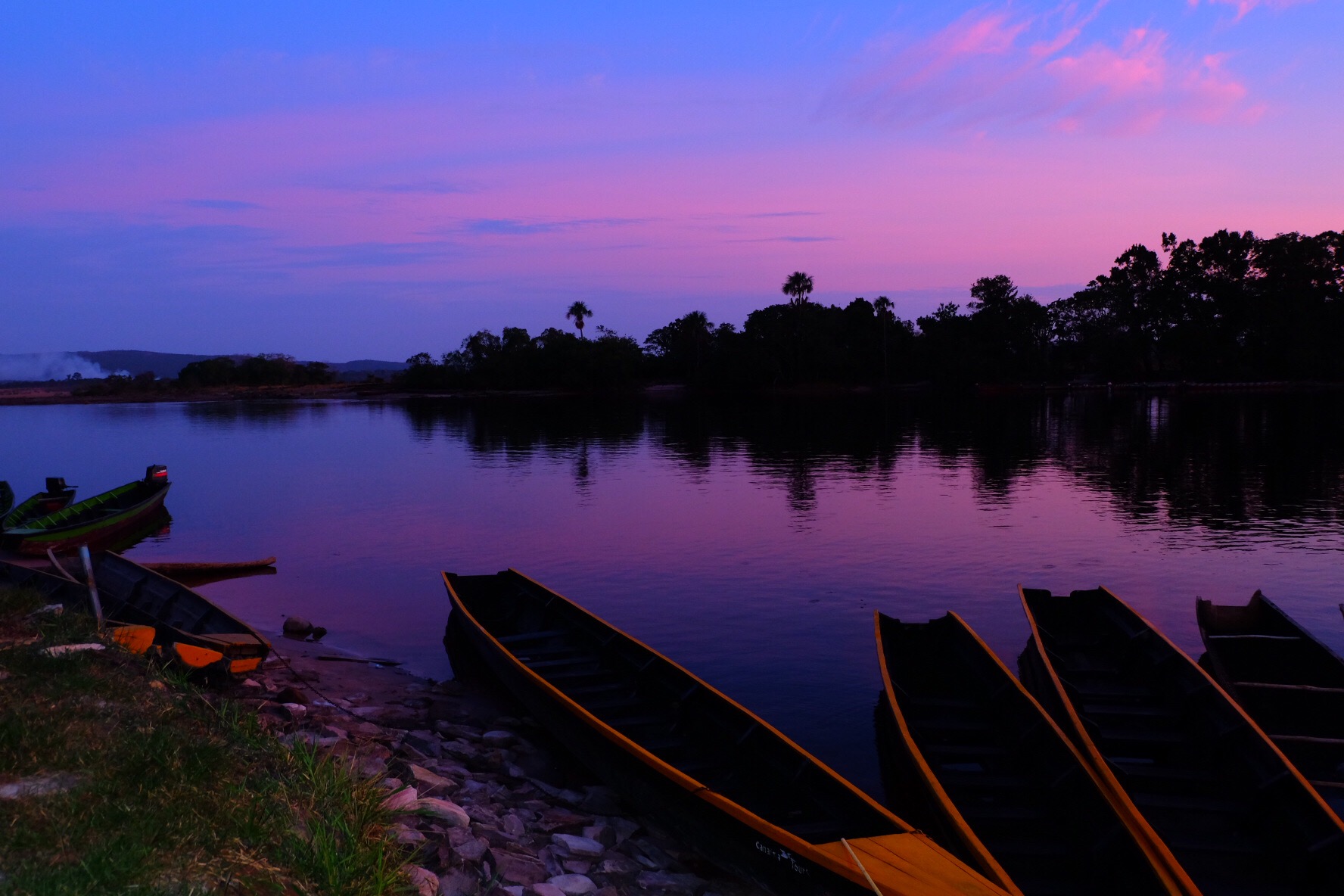 Canaima National Park in Venezuela, Bolivar
Introduction :
The Canaima National Park is located in the state of Bolivar in Venezula and borders Brazil and Guyana. It is the 2nd largest national park in Venezula and the 6th largest in the world measuring 30,000 square km in area. The unique attractions in the Canaima National park are the table mountain formations (plateaus of rock known as tepuis) created millions of years ago with vertical walls and also the spectular Angel Falls at Auyan tepui which is the world highest waterfall. The whole area in the national park is made up of spectacular and breath taking landscapes and constitute a unique biological environment for the wild life in the park. The Canaima National Park was inscribed as a natural World Heritage Site by UNESCO since 1994.
History :
The Tepuis in the Canaima National Park was formed by ancient sandstone dating back as early as 3000 million years ago and is one of the oldest display of the heritages created by Earth's geological formations. The original inhabitants in the Canaima Park are the Pemon Indians who also occupy the region around the borders at Brazil and Guyana. The national park was established in 1962 and was expanded to the size of its current area in 1975.
The nearest airport to the Canaima National Park is the Canaima airport (CAJ) which is served by flights from Caracas, Cuidad, Puerto Ordoz and other major international airports in Venezula. Private charter flights and helicopter rides are also available from Caracas to the destination.