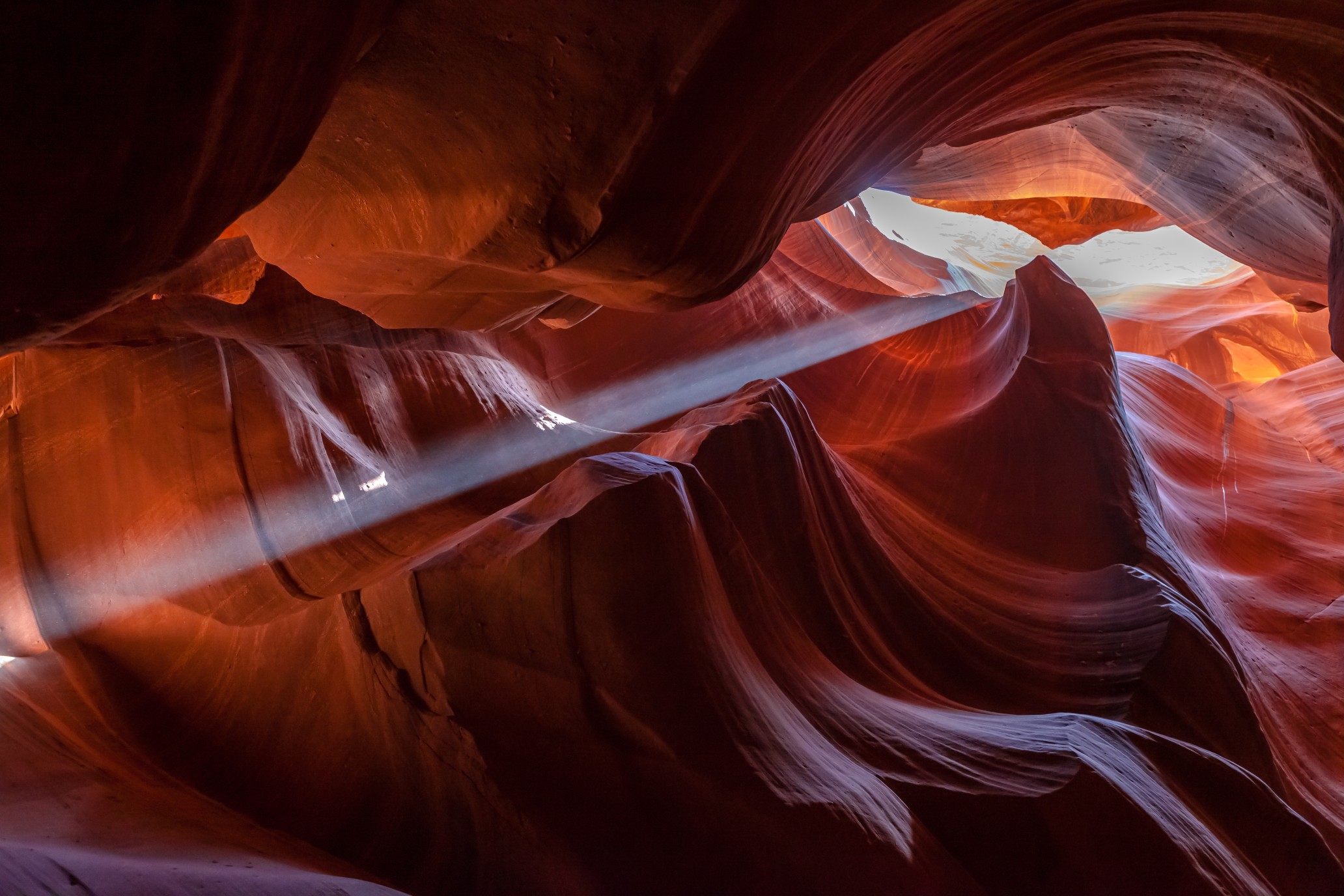 Antelope Canyon in USA, Arizona
Introduction :
The Antelope Canyon is located on the Navajo land near the city of Page in Arizona state of USA. It is a slot canyon known to be an incredible popular photogenic spot for professional photography and is the most visited and photographed slot canyon in American Southwest. The canyon is divided into the Upper and Lower part and the visiting of the Antelope Canyon has to be strictly guided by the local tours as rains can flood the canyon quickly during the monsoon season and cause dangers to the visitors touring the canyon.

View of the canon surroundings from above
History :
The name Antelope Canyon was originated from herds of pronghorn antelopes roaming around the canyon above long ago and the formation of the canyon was due to erosion of the Navajo Sandstone and other factors.
Getting there :
The nearest airport to the Antelope Canyon is the Page Municipal Airport which is only a few minutes drive from the canyon serving daily flights from Phoenix, Denver, Las Vegas international airports.