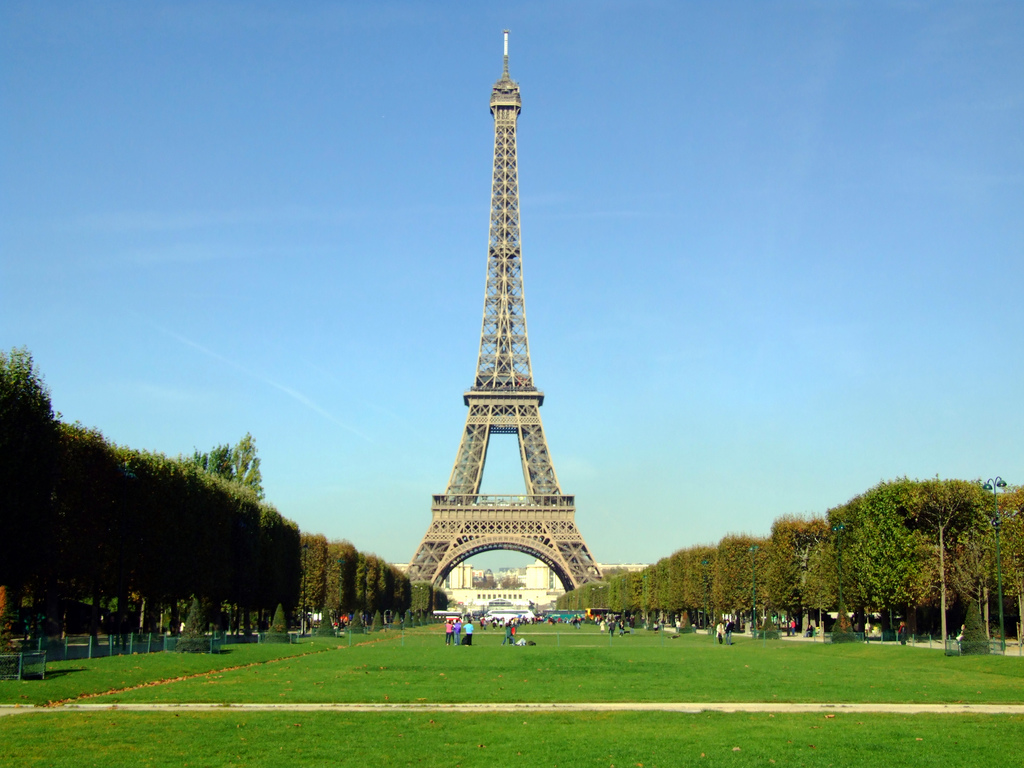 Eiffel Tower located in the capital of France, Paris
Introduction :
The Eiffel Tower is located in the capital of France in Paris at the Champ de Mars which is a public greenspace. The Eiffel Tower is an iron lattic tower standing 320 metres tall and was the world tallest man made structure for 41 years since its construction. Today, the Eiffel Tower is the most iconic landmark representing France and its people and is the most visited paid tourist monument in the world where more than 7 million people visited the tower each year.

Full view of the Eiffel Tower from the Champ de Mars
Image attribution to xlibber @ Flickr

Approaching the tower
Image attribution to annikatphotos @ Flickr

Complexity of the tower from close
Image attribution to krishorvath81 @ Flickr
History :
The Eiffel Tower got its name from the engineer whose company designed and constructed the tower, Gustave Eiffel. Construction of the tower began in 1887 and the main structure was completed in 1889. From its completion till 2006, the Eiffel Tower has been visited by more than 200 million people making it the most visited ever monument in the world.

Stunning world famous night scenery
Image attribution to Hteink Min @ Wiki

View of Paris city from the Eiffel Tower
Image attribution to houseofhall @ Flickr

View of the tower from another building few kilometres away
Image attribution to coljenki @ Flickr
Getting there :
The nearest international airport to the Eiffel Tower is the Paris Charles De Gaulle Airport (CDG). There is the options of hitching a taxi to the tower which costs from 30-50 Euros or taking the metro alighting at Champ de Mars.