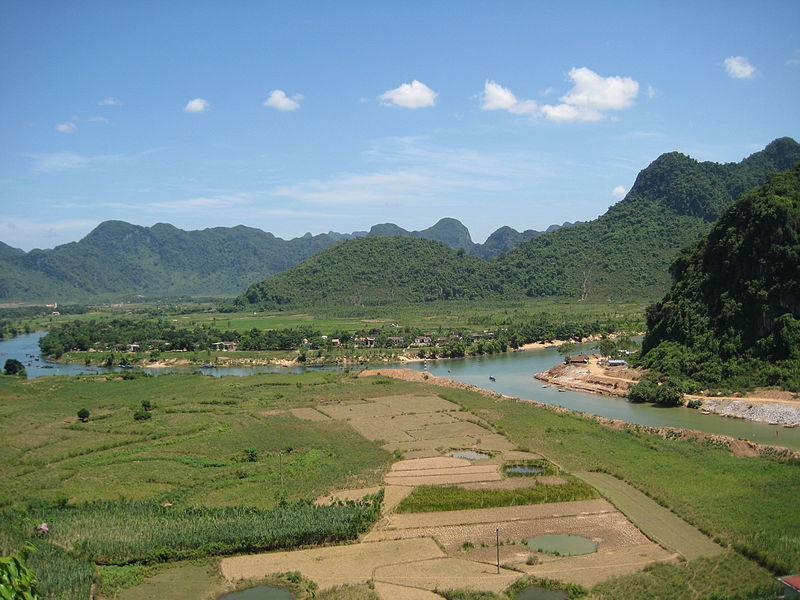 Phong Nha Ke Bang National Park in vietnam, Quang Binh
Introduction :
The Phong Nha Ke Bang National Park is a UNESCO World Heritage Site located in the Bo Trach and Minh Hoa districts of Quang Binh province in Vietnam. The national park is home to a limestone zone of more than 2000 square kilometres and was created to protect one of the largest karst regions in the world with 300 craves and grottoes and the ecosystem of the limestone forest. The world's largest cave was discovered in 2009 located in the national park with a depth of 150m and a length of almost 9 kilometres.

Aerial view of the national park

Entrance to the mouth of the world largest cave
Image attribution to Kajisagook @ Flickr

Scenery around the park
Image attribution to martinunsal @ Flickr
History :
The karst in the national park was evolved since some 400 million years ago and is the oldest karst area in the whole of Asia. Massive tectonic changes results in 5 stages of Earth crust development and movement in the area. Inscriptions discovered in the late 19th century of the Champa people which was a Hindu Kingdom craved on altars in the caves shows that it was inhabited long before the area became part of Vietnam.

Inside the paradise cave
Image attribution to mrandmrsbackpacker @ Flickr

Beautiful waters around the cave
Getting there :
The nearest airport to the attraction is the Dong Hoi Airport (VDH) which is mainly served by the Vietnamese airport and is approximately 50 km away from the Phon Nha Ke Bang National Park